Titan Cranes is New Zealand's crane hire and heavy lift specialist offering 24 hours a day, 7 days a week service in both the North Island and South Island.

A privately owned company established in 1965, we started with five cranes capable of lifting up to 18 tonnes. Today, our fleet boasts over 60 cranes with lifting capacities ranging from 10 to 500 tonnes, including mobile cranes, truck cranes, all-terrain cranes, rough-terrain cranes, crawler cranes, pick and carry cranes.

While general and taxi crane hire work remains the cornerstone of our business, we also excel in project work, and are a key part of many successful projects across New Zealand.

Head office and our Wellington operations are in the industrial suburb of Seaview, Lower Hutt City. Additionally, we have branches in New Plymouth, Christchurch, and Dunedin.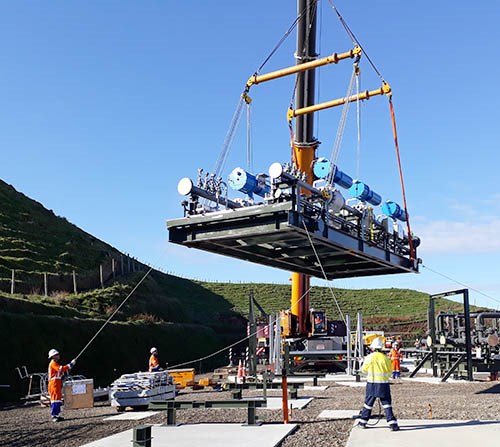 Our New Plymouth branch also caters to the petrochemical industry in New Zealand.

We attribute our success to our commitment to delivering premium quality service at a competitive price. Continual monitoring of our systems allows us to explore opportunities for further enhancing the benefits we provide to our customers.

Titan Cranes is part of the Titan Group, which includes our sister company, Titan Equipment (formerly Titan Plant Services Ltd). Titan Equipment specialises in the supply of new and used cranes, both domestically and internationally.