We have a strong emphasis on developing and optimizing front-end systems that cater specifically to our staff working out in the field. With a fleet of 70 tablets at their disposal, we have implemented tools to enhance productivity and streamline our operations.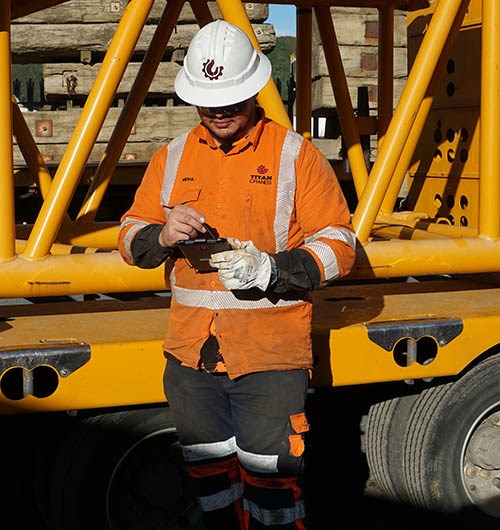 One of our key solutions is Visual Dispatch, a comprehensive system that allows us to provide accurate quotes, reserve and efficiently allocate resources to various jobs. This enables us to manage job assignments seamlessly, ensuring that the right personnel and equipment are assigned to each task. By leveraging Visual Dispatch, we can generate quotes quickly, reserve resources promptly, and send all the vital job information directly to our field tablets.

In addition Quipcheck is a versatile application that enables our field staff to conduct and follow up on electronic forms like toolbox meetings, perform daily equipment checks, address any maintenance issues, and also generate detailed backend reports. This feature-rich tool equips our team with the necessary functions to stay on top of their tasks, ensuring that all procedures are followed and that any issues are promptly addressed and reported.

We are committed to equipping our staff with the tools they need to excel in their roles and deliver exceptional results to our clients. These technological advancements have not only boosted productivity but also contribute to maintaining high-quality standards.