General Cartage
Primarily the trucks for hire are operating in the Wellington and Christchurch regions.
Covering a wide range of cartage services, from transporting small loads (puddle jumpers) to handling heavy haulage with our specialised trucks and everything in between.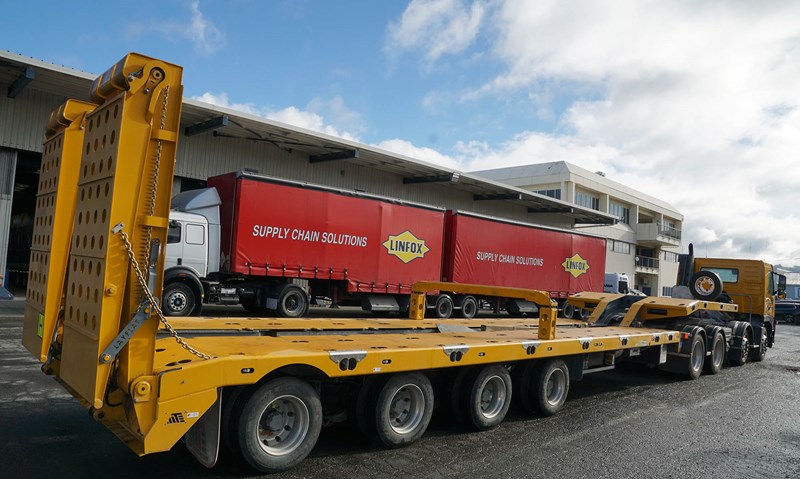 Our fleet includes various truck combinations, such as 6x4 and 8x4 tractors, as well as 6x4 and 8x4 rigid trucks. These configurations allow us to cater to different transportation needs efficiently.
To match the trucks we have a variety of trailers available, including flat deck, step deck, and tilt slab panel trailers. These trailers are designed to accommodate various types of cargo, ensuring safe and secure transportation.
In addition a selection of small to medium sized knuckle boom trucks (Hiab trucks).